Yeshua in Context » Join Email List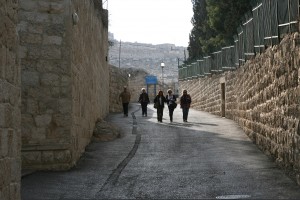 YeshuaInContext.com was launched September 8, 2010. We're very new, but we're adding readers, planning seminars in Atlanta and elsewhere, and bringing together people who want to know about Yeshua or (better yet) walk the path of disciplined learning with him and with others of like mind.
We'd love to have you on our group list and we'll send periodic update and invitations to events. Having your mail address or at least city and state would help (in case we have a conference or speaking event in your part of the country and want to send you information).
To sign up, simply email us and let us know your full name (no anonymous joiners), email, and mail address (optional) at:
YeshuaInContext@gmail.com